Demi Neymar, This Beautiful Singer Hired a Helicopter
Disconnect from the beautiful artist from Brazil, Bruna Marquezine, rumors proximity Neymar with a beautiful singer from the United States, Demi Lovato. Rumors are increasingly widely heard their post-meeting at MetLife Stadium, New Jersey on Saturday (7/22/2017).
This is not surprising. Because, in order to watch the match between Barcelona vs Juventus, Demi Lovato willing to rent a helicopter.
This "Heart Attack" singer uploaded his journey by helicopter on instagram @ddlovato account. Lovato arrived in a Barcelona jersey to provide support to the 25-year-old.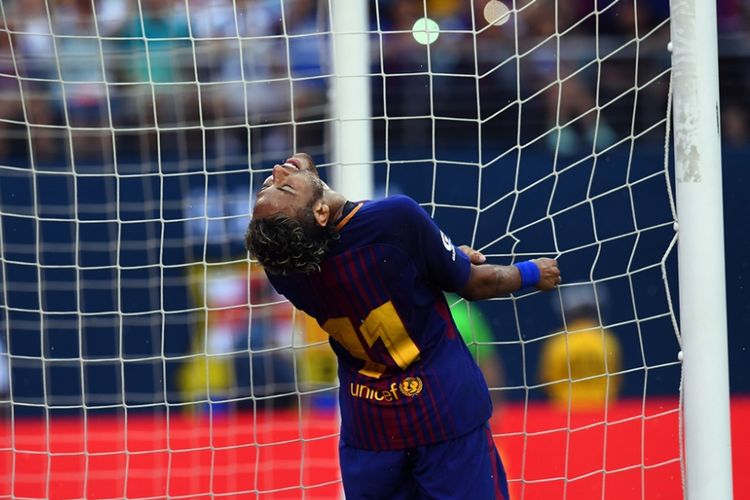 Neymar reacted when Barcelona win over Juventus in the International Champions Cup 2017 at Metlife Stadium on Sunday (07/23/2017).
Neymar reacted as Barcelona triumphed over Juventus in the 2017 International Champions Cup at the MetLife Stadium on Sunday (07/23/2017). (JEWEL SAMAD / AFP)
In the same account, Lovato also celebrates Neymar Jr.'s goal at Juventus.
Previously, Neymar also once uploaded his video while listening to the latest song Demi Lovato, Sorry not Sorry.
"For your sake, I love your latest song," the Brazilian said, throwing a kiss at the camera.